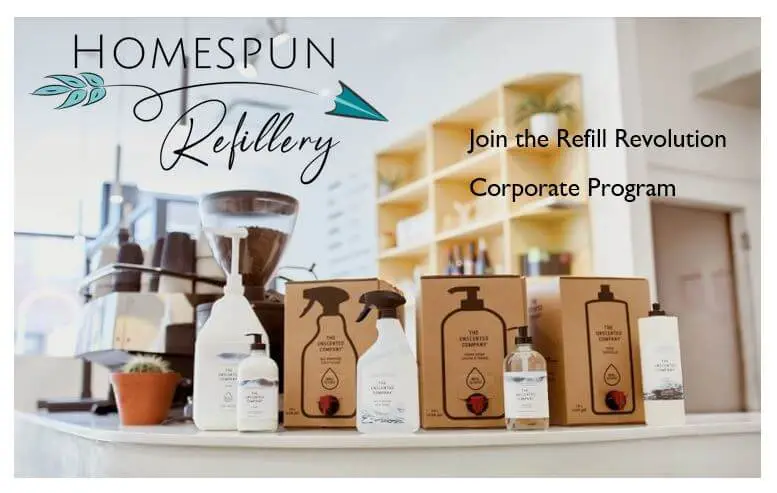 Corporate refillery program for local small business
Supporting business to:
Reduce plastic waste.
Support a scent free workplace.
Use eco-responsible products.
Save time shopping for office supplies.
Homespun Refillery is committed to reducing common consumer waste by offering products packaged in a more sustainable manner; many bulk products are sold in large, space consuming plastic containers, one large plastic container taking the place of several smaller plastic ones. The solution: The Unscented Co. refill products are packaged in one cardboard box and one recyclable product bag and available in larger sizes than traditional refill plastic containers. Homespun Refillery will contact you monthly to check on supply and collect orders. Deliveries will be set for once a month or as agreed upon and product recyclables not accepted by curbside pickup will be picked up and recycled at a PG Return-It Centre by Homespun.
Please send an email for pricing and more information to hello@homespunrefillery.com